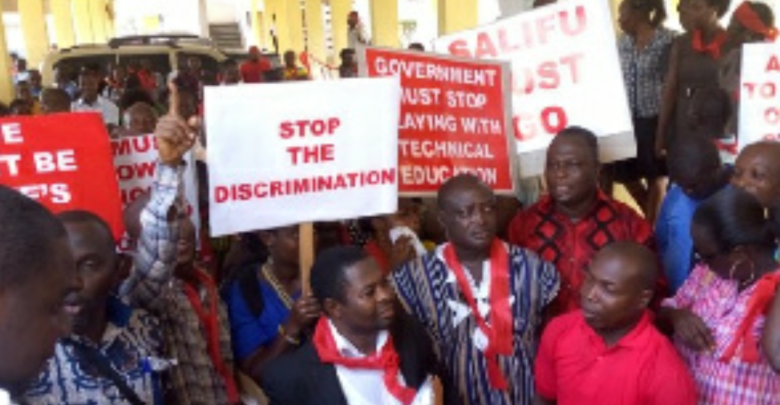 The Vice President of Technical University Teachers Association of Ghana (TUTAG) at Takoradi Technical University (TTU) has asserted that the association has not received any official communication from the National Labour Commission which seeks to compel the association to resume its current strike action.
Reacting to the Court order which has been sought by the National Labour Commission to compel TUTAG to resume its strike action, Mr. Francis Twenefoa said that the association has not received any communication to resume the strike action.
"We have seen it on social Media and heard it on radio that the NLC has sought a court order to call off the strike action but as association we haven't recieved any official communication to call of the Strike action".
He added that it's only the congress has mandate to annul strike action per the constitution of the association.
Speaking on Adekye Mu Nsem on Spice 91.9 FM this morning, he questioned the National Labour Commission double standard attitude.
" what did you do when you told the government to pay what is due TUTAG, why didn't NLC go to court to compel government to pay us, why can NLC go to court today to compel us to call off strike, this is double standard"
TUTAG is currently expecting its congress to meet on Thursday and Friday to decide on the wayward.
Story by Offei