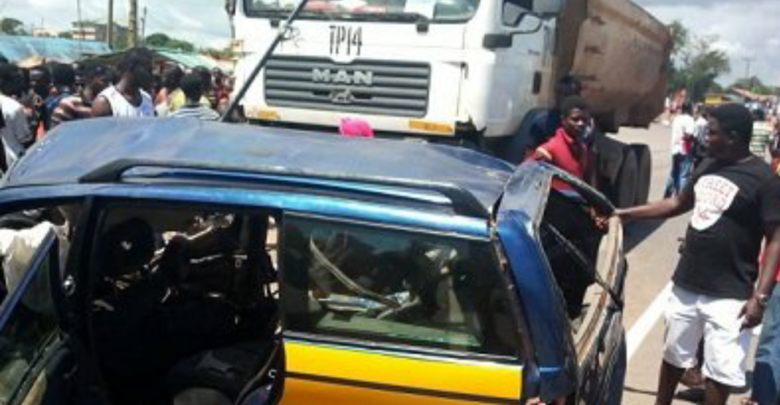 The Motor Traffic and Transport Department of Ghana Police has released statistics of 2018/2019 accidents cases in the country.
The Western Region recorded its highest accidents cases in the month of July with a total of 127 cases of different magnitude. Fatal, Serious and Minor accidents categories recorded 16, 51, and 60 each.
The month of April recorded the lowest accidents cases with a total figure of 54 comprising 6, 22, and 26 of Fatal, Serious and Minor accidents respectively.
The region also recorded a total of 144 deaths of which 15 of   the victims were below 18 years, 95 of them were above 18 years, 21 of the victims were below 18 years and 13 were also above 18years.   
The Western region in all recorded total accidents cases of 1144 in 2019 which shows an increase in the 2018 records of 894 indicating 27.85 percentage increase.
The Greater Accra also recorded the highest decreasing rate of accidents at a percentage of  -22.09 with figures falling from 5514 to 4296 from 2018 and 2019 respectively
Below is a document from the National Road Safety Authority, Western Region, indicating the details of Motor Accident Returns in the Country in the year 2019. The document also provides Comparison of 2018 and 2019 quarterly Statistics in the Western Region.
By KwameOffei