Entertainment
News
TEMA RECORDS 1222 HIV CASES OUT OF 14,900 PEOPLE WHO TESTED FOR THE VIRUS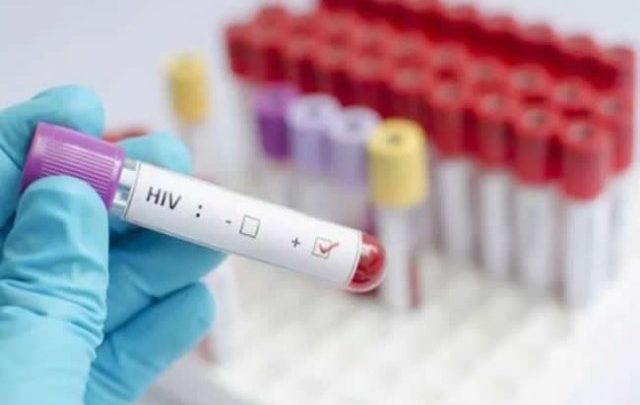 Health officials in Tema are worried about the latest HIV/AIDs statistics which put the municipality far above the regional figures.
Out of the 14,900 people who tested for the deadly virus in Tema, 1,222 were found to be positive.
While 817 out of the number tested at Tema South where the Tema General Hospital, a referral hospital is located, 103 cases were recorded in Tema North; the Manhean and Community One Clinics also tested 78 and 74 cases respectively.
"Currently, our outfit is working hard to reduce new infections among the population of Tema Metro and its environs by at least 10 per cent as well as to achieve the global aim of having at least 90 per cent of the people tested to know their status.
"Ninety per cent of those testing positive to receive sustained Anti-Retroviral Treatment (ART) and 90 per cent of those on ART to have their viral load suppressed", Francisca P. Adzre, the Tema Metropolitan HIV Programme Coordinator, disclosed at the Tema Metropolitan Health Directorate during a performance review.
Touching on what she describes as an alarming revelation, the Tema Metropolitan Director of Health, Dr Sally Quartey attributed the increase in the last three years to careless lifestyle among residents.
According to her, although low publicity on the diseases can equally be blamed, less people will be affected if they pay attention to their health and lifestyle.
"In 2017, out of a total of 7,498 people who tested for HIV, 1,432 were found to be positive. That formed about 19% and then in 2018, a total of 7,830 people tested, of which 1,156 people were found to be positive. That formed 15%.
"Amazingly though, in 2019 the figures seem high. We realized that there were 14,900 people who tested and there were 1,222 who were positive and that means a percentage of 8.2.
"We believe that over the years we have become a bit complacent about HIV because long ago it became such a scare and everybody was jumping all over the place about HIV, but when it seems to be stable and coming down we have become relaxed. But this complacency has not helped," she lamented.