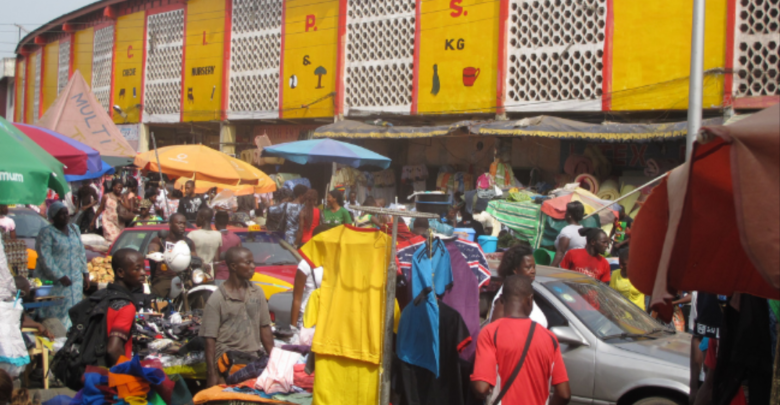 The public relation officer of Sekondi Takoradi Metropolitan Assembly, John laste, has confirmed that the fumigation excercise for all the major market centers in the Metropolis has been suspended in the interest of the general public because the initial chemical that was expected to be used for the excercise would have only fumigated but not sanitized the market centers therefore it is important to await the chemicals from Noguchi Memorial Institute of Medical Research
The exercise was expected to start with Takoradi Market Circle on Thursday, March 19 2020 followed by Sekondi Market on Friday, March 20, 2020, Kojokrom Market on Saturday, March 21, 2020 and later at other market centers but the event was called off after the National committee in charge of managing the spread of Covid-19 recieved STMA's comprehensive plan on Covid-19.
Speaking on Adekye Mu Nsem with Osikani Frimpong Manso on Spice Fm 91.9, John Laste said that the exercise will definitely come on but it is also important to use the chemicals from Noguchi Memorial Institute of Medical Research for the fumigation excercise that can serve dual purpose.
"When the assembly forwarded reports on its preparation towards preventing the spread of covid-19, fumigation was part of our earmarked activities but we got a feedback that Noguchi it had a special chemical that could better serve the purpose of sanitising the whole country as compared to the chemical we had planned to use for fumigation. Our plan was to only fumigate the market centers which was targeted at killing insects, rodents, reptiles and more but what Noguchi Memorial Institute of Medical Research wants to do will sanitize and fumigate the Market centers at the same time which makes it more preferable"
He explained why it has also become significant for the National Committee to ensure that fumigation exercise at all market centers in the epic centers of the epidemic that is Accra, Tema and Kumasi is finished before the nation turns its attention on Sekondi Takoradi.
"National Committee responsible for managing the spread of Covid-19 also instructed the assembly to hold on with the exercise based on the fact that the current epic centers for the Covid-19 are Accra, Tema and Kumasi therefore it will be prudent for the nation to finish dealing with markets at these centers before they turn their attention on Sekondi Takoradi."

He advised the general public to adhere to all the basic precautionary measures to prevent the spread of the Covid-19
by Kwame Offie