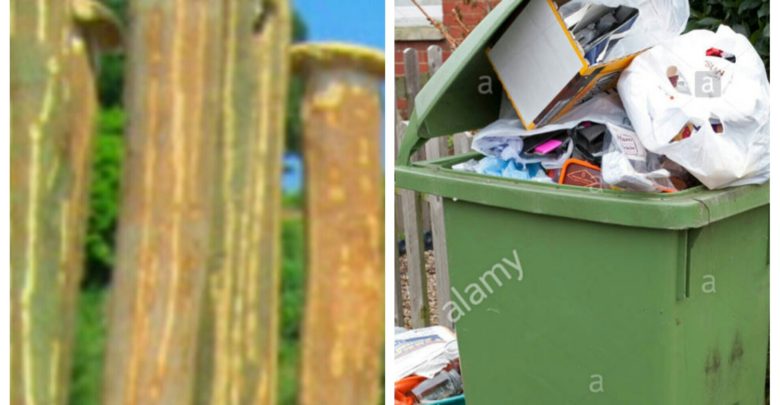 The operations manager of Waste 360, a waste collection agency in the Sekondi Takoradi Metropolis, has lamented on the use of pestle to press hard on waste generated by some households in the Effia Kwesimintsim Municipal Assembly (EKMA) in an effort to put more waste in a bin instead of buying two separate bins.
According Prince Ntiamoah, these activities by households turn to reduce the life span of the bins and affect the company's efforts to maintain sanity in the various households in the Ekma enclave.
He added that instead of clients to register the quantity of bin that merits the household size and quantum of waste it generates, clients prefer to take a single bin for a household meanwhile the actual size of that particular household may demand more than a bin.
He made this revelation on Spice Fm's Adekye Mu Nsem this morning when he spoke on waste management in Sekondi Takoradi
''When we say household it also means if you are not married and you are staying in a particular house you contribute to a household and same applies to families, most of the time all those in the house irrespective of their numbers will classify themselves as a 'household' which means they will generate more waste and the best way to keep all the waste in the bin is to keep pressing or pounding the waste with a pestle to reduce the volume of waste ''
Prince Intiamoah further added that though the operators of the tricycle popularly known as Aboboya seems to be complementing the activities of the waste management companies in the metropolis on the other hand their activities can be called a necessary evil
'One of the most important challenges we are facing is accessibility of the roads to the client. Sometimes I call the Aboboya operators us necessary evil because they are able to access roads we are unable to access but our challenge with them is that they dump rubbish any how instead of properly disposing it , they do that because they want to dodge traffic, evade the charges at the dump site and sometimes avoid the challenges they go through to access the dump site'
He further called on Effia Kwesimintsim Municipal Assembly to legitimatize the operations of the Aboboya waste collectors to enable waste agencies to professionally work with them.
Written by Kwame Offei