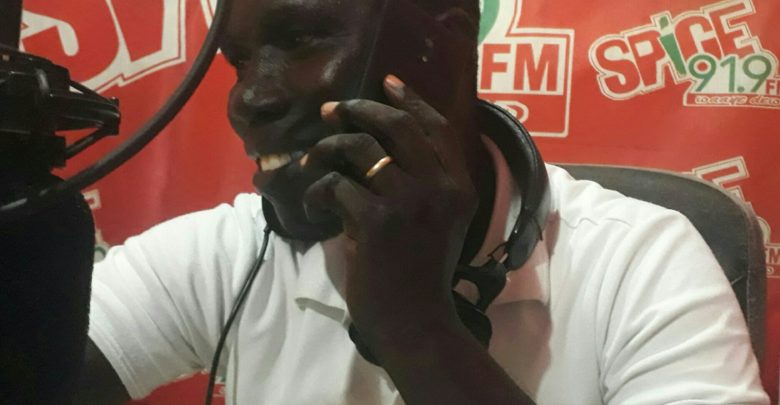 RasKold, one of Sekondi Takoradi's longest serving Reggae Show host has appealed to the President of Ghana to consider the planting of cannabis of more than 0.3 per cent THC for medical purpose as part of government flagship program "Planting for food and Jobs" to reduce rural urban migration among the youth.
Touching on the sigificance of the Cannibis industry on Ghana's economy, he said that diverse nature of opportunities in the Cannibis industry can outgrow the benefits the country generate from traditional resources such as cocoa, gold and diamond.
In an exclusive interview with beachfmonline after his saturday's show know as positive Vibration, he urged government to take a critical look at the industry and include the growing of the Cannibis plant as part of government flagship show to enable the youth to aquire lands in their villages to grow and sell to the government insteading of travelling to the urban cities in search for unexisting jobs.
"In Ghana we only concentrate on few of our resource including oil, gold and oil but contribution of Marijuana has been understimated though its contribution to the economy can be better than the former. In Ghana I know lots of people who do the planting of cannibis illigally, it's a major step for the growers if they can legally aquire linceses because lots of youth will now go back to their village to go into farming to produce and sell to government. I see it as also a boast for government flagship program, planting for food and jobs and the cultivation of cannibis must be considered under the program .
He adviced the youth not to captilise on this opportunity to abuse the drug since the purpose of legalisation is not for pleasure but for health purpose
"I am happy because it is something we have been fighting for over the years but we are not fighting for it because we just want to smoke but the impact of the legalisation on the economy will be overwhelming. I therefore advice the youth not to misinteperate the legislation and abuse the drug based government's legalisation."
Parliament has passed into law the Narcotics Control Commission Bill 2019, legalising the growing of some cannabis for health purposes.
The Narcotics Control Commission Bill, 2019 which transforms the Narcotics Control Board (NACOB) into a commission with enhanced powers was passed late Friday night.
It empowers the Minister for Interior in consultation with other institutions like Ministry of Health to grant licenses for the production of cannabis of not more than 0.3 per cent Tetrahydrocannabinol (THC) for industrial and medicinal purposes.
THC is one of the about 113 chemicals found in cannabis.
It, however, does not give a blanket license for the growing of cannabis in the country.