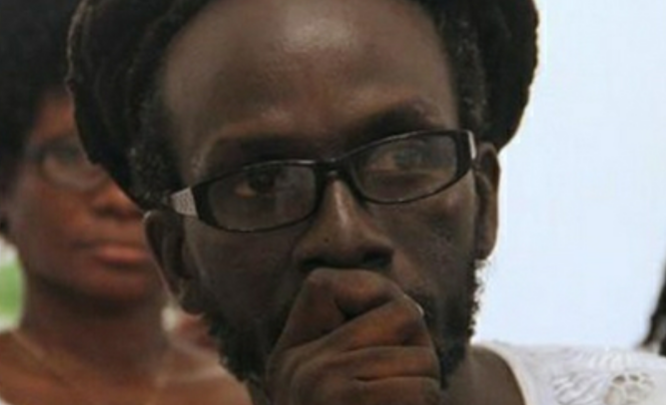 The Spoke's Person of Musician Union of Ghana, Daddy Bosco has describe the ban by the Food Drugs board on influential Personalities in the country as harsh and time has come for broader consultation to find amicable solution to the development.
Some celebrities like Kwame Djoko and Wendy shay have recently shared their frustrations on how the recent development that has resulted in lost in Major advertisement deals.
Kwame Dzokoto in his recent interview on Ofie ne Fie on Spice Fm 91.9 with Kwame Offei stated emphatically that he called on the former president of Musiga , Bise Osei Kuffor(Obour) to intervene but all his attempts failed
Reacting to Kwame Dzokoto's accusation, the public relation officer of Musiga, Daddy Bosco argued that the Musician Union of Ghana has been consumed by issues surrounding its elections and matters arising and therefore there are plans to meet Food and Drug board after the elections .
"There union is currently in transition because of the prolong court proceedings about the elections process, we are expecting that by next week the executive council will meet and schedule a date for the election, so we are expecting that all these development will be sorted after we finish electing our president and new executives"
When Daddy Bosco was also asked as to whether the New Policy by FDA is constitutional or not and this was his response
"According to the constitution Alcohol should not be sold to children or people below 18years, so base on the law if an artiste or celebrity even advertise the product, the constitution says that alcohol should still not be sold to children below 18years but if the citizen is 18years and decide to buy an alcoholic beverage, he or she has not gone contrary to the constitution. So if we are saying that artistes and Celebrities are role models so they can influence children to petronise alcoholic beverage, the question is what has become of the law enforcement agencies?,"
He added that he cannot say the FDA is wrong but they should do more engagement and consultation for a consensus.
Daddy Bosco finally advised that today people don't buy records; it's performance and endorsement that gives money to the celebrities, so what if you tell them not do alcoholic endorsement and the records are not been bought and the shows are not fort coming, how do you expect the musicians to survive?
Written by Kwame Offei