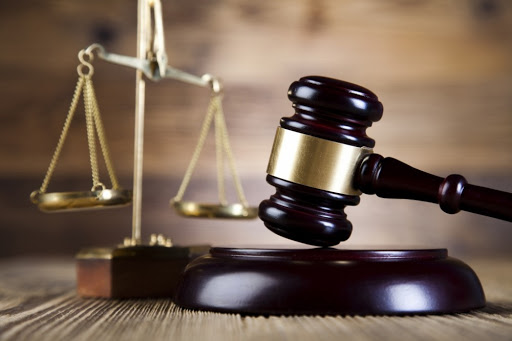 The lawyers of Kofi Kinaata and Team Move have delivered summons to the Chief Executive Officer of sleeky Promotion, Sadik Assah, following his recent face book publications which the artiste considers as defamatory to his high won reputation.
In the suit which was spotted by Beachfmonline on the personal face book page of Sadik Assah, the lawyers of Bosumtwi-Sam and Associates indicated in the summons that Kofi has informed his lawyers that Sadick Assah has resorted to his personal face book to attack the artiste and Team Move management in addition to publishing matters of defamatory to his hard-won reputation.
The summons demanded an unqualified apology from sadick Assah not later than 22nd of May 2020.
Read more on the Summons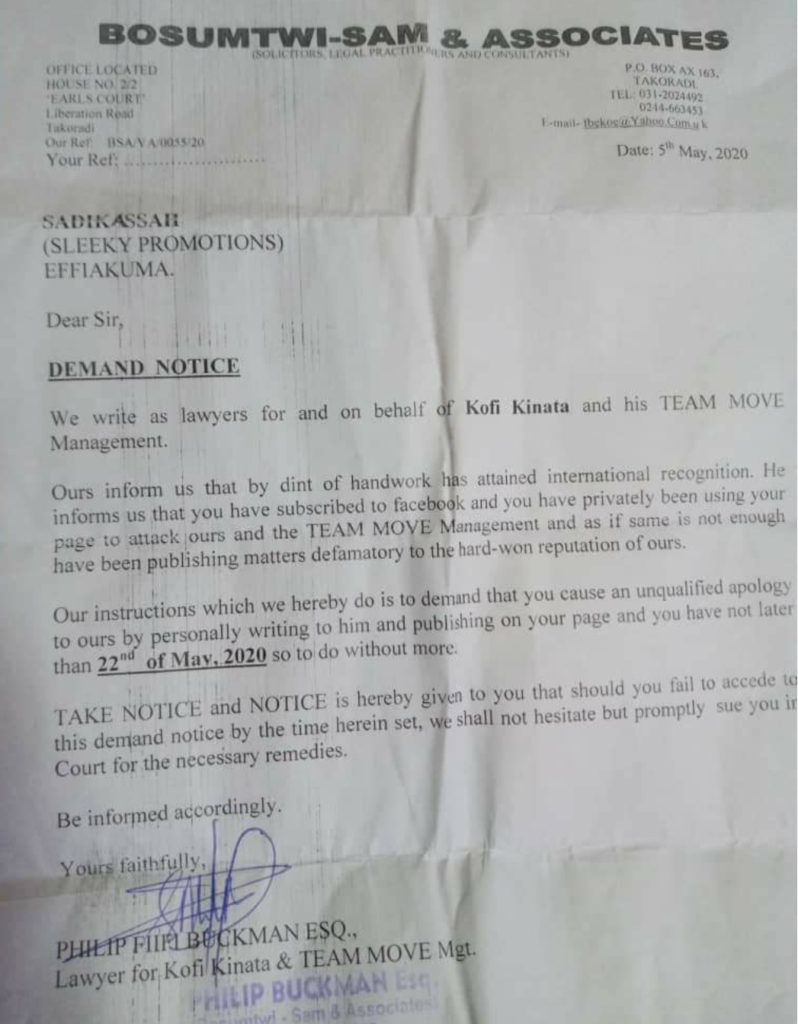 Background
In the face book link below, Sadik Adams expresses his disappoinment about the fact that Kofi Kinaata hasn't features any Takoradi artiste on his own song and calls him ungreatful base on the fact that Castro gave him millaage by featuring him on the Odo pa song. There are other issues he spoke about , take a listen.
https://m.facebook.com/story.php?story_fbid=1106769989697516&id=100010935766500
Story by Kwame Offei.