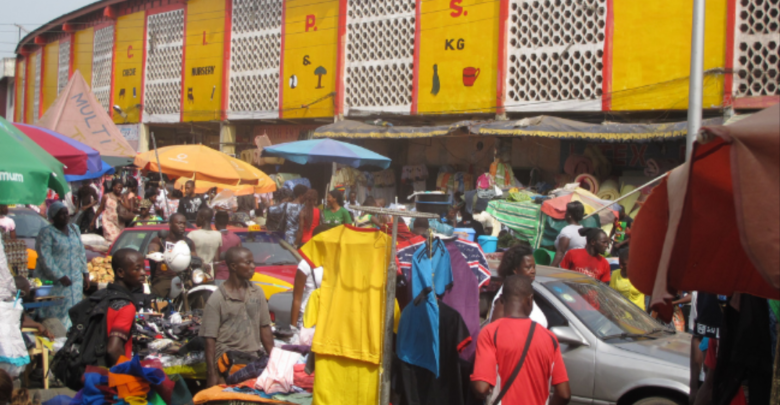 The Sekondi Takoradi Metropolitan Assembly(STMA) is set to commerce the fumigation of major market centers in the Metropolis on Monday, April 6th 2020, after its initial plan to disinfect the Market Centers from 19th to 21st March was postponed due to government's directive to support the exercise.
The directive to halt the assembly's initial plan to conduct a local fumigation exercise was based on the fact that government was concentrating on the national fumigation exercise on all markets in the Epic Centers of the Coronavirus including Accra, Kumasi and Tema before the state could concentrate its effort on Sekondi Takoradi and other part of the nation.

Again the Assembly was also advised to hold its activities so that they could have access to a chemical from Nugochi Memorial Institute for Medical Research that has the potential to fumigate and sanitise at the same time instead of the Assembly's initial plan of just fumigating.

In a the Press Release that was signed by John Laste, the Public Relation Officer of STMA, the exercise will lead to the close of the Takoradi Market Circle and Sekondi Market to the general public on Sunday April 5, 2020 at 12 noon to pave way for Ghana Fire Service to flush the drains in preparation towards the disinfection exercise.

The exercise is also expected to cover all the markets and other public areas such as transport terminals, events ground, drains and others.

Traders especially dealers in food related items in all the markets have been advised to remove their wares to safer locations or properly cover them with strong polythene or rubber materials to avoid contamination.
In all, one hundred and twenty-five (125) sprayers are expected to undertake the exercise in the Metropolis. The spraying will commence simultaneously in all the markets at 6.00am and expected to end by midday. All the markets will be opened to the public on Tuesday, April 7,2020.

Story by Kwame Offei