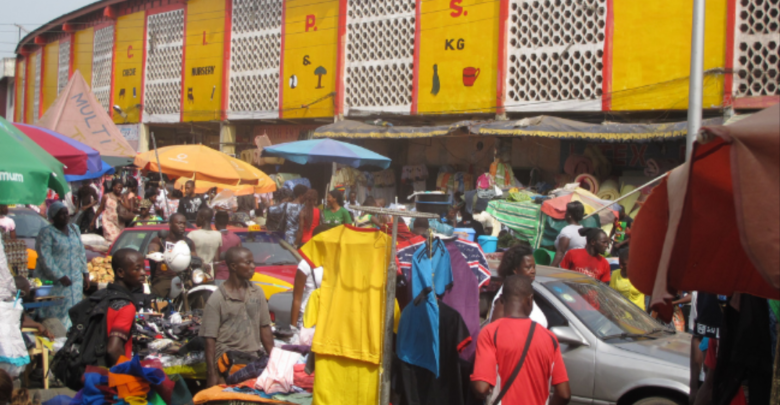 The Sekondi Takoradi Metropolitan has announced that it is making preparation to fumigate all the market centers in the metropolis including Market Circle, Sekondi Market, and Kojokrom from March 19 as part of preparation and measures put  in place  to prevent the spread of the Corona Virus (COVID 19) in the Metropolis.
Speaking at a Press briefing at the Sekondi Youth Center, Hon Anthony K.K Sam outlined a comprehensive plan to improve sanitation conditions in the markets, lorry terminals, public toilets and bath house as well as other public open spaces.
This strategy falls under the assembly's plan in the area of Sanitation at Markets and other Public areas . He announced the schedule for the exercise
"The assembly has decided to reschedule its impending fumigation exercise from the beginning of next month and this week. To this end, the Environmental Health outfit of the assembly will undertake fumigation exercise in our major markets as follows. The exercise will start with Takoradi Market Circle on Thursday, March 19 2020 followed by Sekondi Market on Friday, March 20, 2020, Kojokrom Market on Saturday, March 21, 2020 and other market centers yet to be announced ''
He added that the assembly intends to involve all relevant stakeholders to inform and educate all traders in the market
''The assembly intends to heighten education on the preventive measures to the traders at all the market through the information Service department and the National Commission for Civic Education.
The sub metro has also been tasked to liaise with the market queens within their jurisdiction to consider the possibility of mounting hand washing facilities in the various markets''
The assembly has also decided to close down all public toilet and bath house facilities in poor condition from tomorrow Wednesday, March 18, 2020. The Environmental Health Unit will follow up with a directive to operators of facilities that will not be closed down to fumigate their premise before close of this month.
The assembly has also tasked the Transport Department to contact the leadership of Transport Union and Managers of all transport terminals to submit their preventive measure plans for drivers passengers and other stakeholders. This move is expected to enable the assembly's COVID 19 Committee to lend the necessary advice and monitor their execution.
Among some other areas the Sekondi Takoradi Metropolitan Assembly is considering in the fight against the conaravirus include suspension of public gathering, Education and ensuring of further engagement with stakeholders.
By Kwame Offei